With the New Year upon us and with 2016 off to a chilly start, it may be time to think about your next sunny family holiday. To prepare you for your family adventures this year, we have enlisted the help of some of our favourite family travel bloggers from across the globe and asked them for their best piece of advice for families looking to get-away this year.
We spoke to six inspiring family travel bloggers and asked them for their advice on travelling with children this year, and we received some very insightful responses. Each feature includes a short bio of the blogger and their best tip for travelling with young ones.
1. DON'T OVER-SCHEDULE ACTIVITIES
"Be sure to stagger busy and mellow days, especially when travelling with children. After an intense day of site-seeing or amusement park-romping, for example, be sure to take a day to relax with a hike in nature, by swimming in the hotel pool, or playing in a local park. Over scheduling or choosing activities that don't interest your kids will not be fun for anyone, including the adults."
By Colleen Lanin, founder/editor of TravelMamas.com. Travel Mamas is one of the top 50 travel blogs with a mission to help parents and children better connect with each other and the world around them through travel. For more travel tips, giveaways and packing lists, visit their blog here.
2. PLAN, PLAN, PLAN
"It's common knowledge that travelling with kids is a bit more complicated than travelling with adults but with a few simple planning tips, you can ensure a wonderful and memorable experience for the whole family.
Do Your research: When going to a new place, figure out beforehand what you'd like to do and see, and what doesn't interest you at all. You can use a review website like TripAdvisor or a custom trip planning service like Momaboard to give you a sense of how much you need to do and how to manage your pace.
Build in flexibility: Things are never certain with kids so don't pack everything into a tight and rigid schedule. Make sure to allow time for rest, play and unforeseen events (an illness, perhaps) so that you and the kids are comfortable, not frantic!
Give yourself some space: Family villas and apartments offer a bit more space than hotel rooms, particularly for extended trips. They can often be more economical as well for larger groups. Plus Mum and Dad will be thankful that they don't have to talk in whispers after the kids go to bed.
Get the whole family involved: If your children are old enough, get them involved in the process of planning what you are going to do. If everybody gets to choose an activity it's less likely they will complain when they have to participate in someone else's turn!"
By Kaamna Bhojwani-Dhawan founder and Chief Mombassador of Momaboard. A trip planning service for families that offers custom itineraries built by local Mums, tailored to your needs, interests and budgets, giving you recommendations for the best family-friendly experiences.
Learn more at www.momaboard.com and follow them on Instagram, Facebook, Twitter, and Pinterest.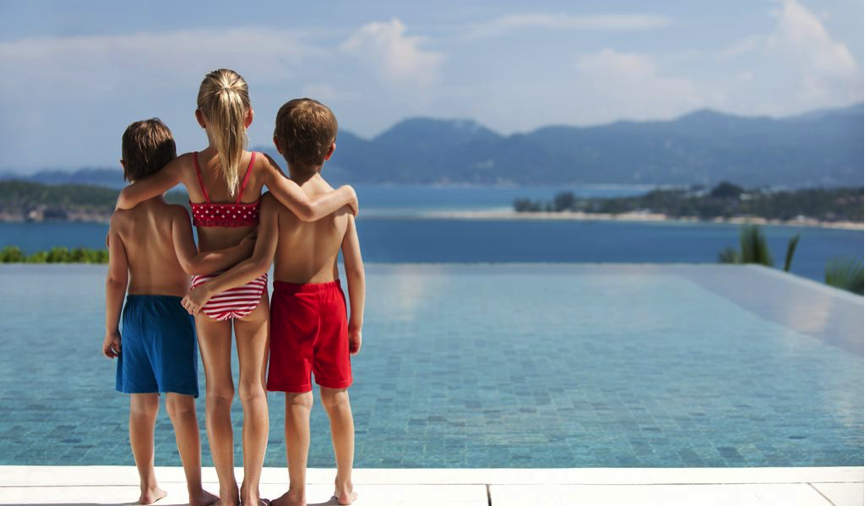 3. DO THE TOURS
"When you're travelling with the family, do the tours. This might sound like an obvious piece of advice, but so many people are put off by how much the local tours cost, and forget that once they leave their family holiday, the chances of returning are slim and the only thing they will really regret is not doing the tours.
Remember, you can always make money, but how often to you get to visit places in the world and get to experience the local tours and culture."
Contribution from Marina Kuperman Villatoro CEO and Founder of TravelExperta.com specialising in unique and boutique travel. Marina started travelling 14 years ago where she met her husband while camping in Tikal Mayan Ruins in Guatemala. Since then her family have been travelling and living across Central America for 12 years. Travel Experta offers advice, tips, and recommendations on where to eat, stay and play with your family and kids! For more information on Travel Experta click here.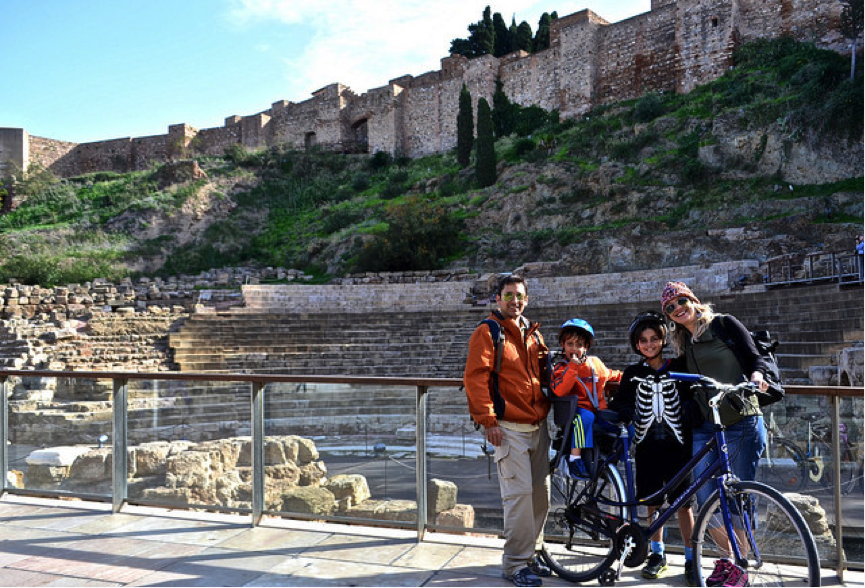 4. ALWAYS PACK MORE FOOD
"When travelling with children always pack far more food and drinks than you think you need. Pack snacks and food you know they will eat even if they are going to get food on the plane/train/ferry. If your children are anything like mine and prefer plain food you wouldn't believe how difficult it is to buy.
I also always pack drink bottles we can re-fill too. They're useful for travelling and for when you get there for day trips."
Written by Karen Beddow from minitravellers.co.uk. Mini Travellers is designed for parents with children of all ages looking for excellent ideas for holidays and day trips. They publish reviews, ideas, travel tips and anything else travel related for that matter.
Although Mini Travellers is jam-packed with posts about overseas travel, they have a huge amount of information available about things to do with kids in the UK too. Last year Mini Travellers won the MAD Blog Awards for Best Family Travel blog, and have been voted as Best Family Travel Blog by Expedia and First Choice.
5. PACK EXTRA DISTRACTIONS FOR LONG HAUL FLIGHTS
"When travelling on long haul flights, loading an iPad or tablet with your children's favourite shows and videos will usually keep them occupied for a few hours. Remember to pack their own children's headphones as the ones provided by the airlines usually won't fit. Pack some easy playing games such as cards and get the children to play a few games. Buy and pack some stickers and colouring books. For older children, a plain notebook is great for drawing and keeping a journal. Pack 2/3 things that the children don't know about if they need a distraction."
Written by Nisbah Hussain the writer and founder of fiveadventurers.com. Nisbah started the blog as a way for her and her husband to record and remember all their trips and adventures and eventually as a means of staying in touch with family and friends as they set off to see the world together. They love to travel and have been lucky enough to explore lots of the world together since they got married in 2006. Follow Five Adventures on Facebook, Twitter and Instagram to stay update with their latest adventures.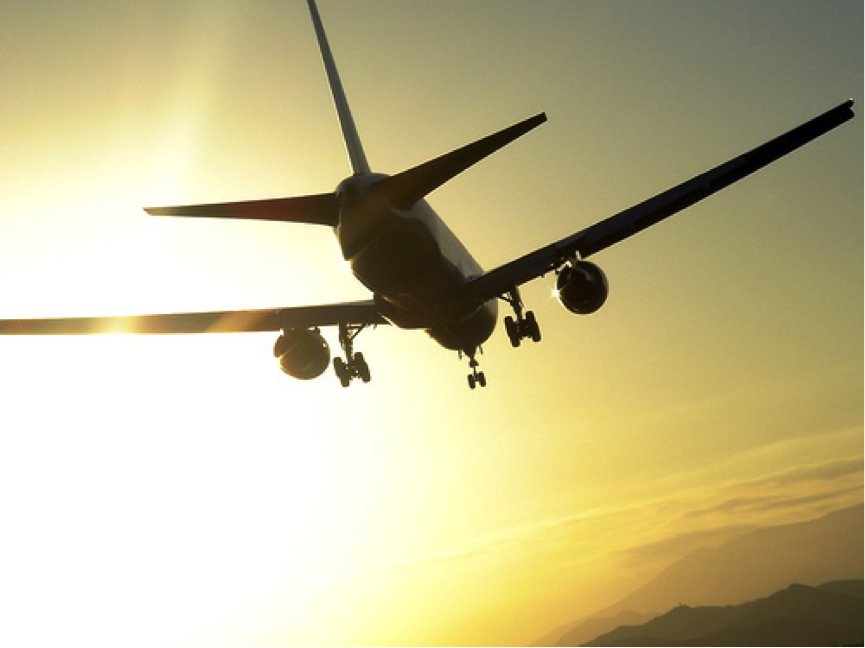 6. BE FLEXIBLE
"When you're travelling with young children try to be as flexible as possible. When your plans and itineraries are relaxed, so are your children. That means that if you have the opportunity to go off the beaten track once in a while, in search of a unique adventure, everyone will be much happier to go along with it."
This piece of advice was written by Maria Belfort, the editor and mother behind the blog onetinyleap.com. One Tiny Leap is a travel & lifestyle blog about a family currently on a round the world adventure through the United States, New Zealand, Australia and Japan.
A massive thank you to all the family travel bloggers who took time out of their busy schedules to contribute to this round-up. If you have any family travel advice you'd like to share tweet us @SamujanaVillas or follow us on Facebook.