We have shared with you before some of the most watched and followed travel bloggers from all over the world. And now, before 2017 ends we visited again a slew of travel bloggers who will amaze us with their stories. Ready yourself (your work load and vacation leaves), because all of these selected eight bloggers will surely turn you into a serious globetrotter in one reading!
Yannick + Emma | https://luxurybackpacking.net/
A pair of avid travellers, Yannick and Emma met while (guess what) travelling in Thailand! With 43 countries visited, you will be surprised to learn that this two are just both 21 years old. Talk about achieving your bucket list goals as such a young age! And you might wonder how they were able to pull off all these amazing travels. Well, their namesake sure fits as the pair has been practicing a simpler lifestyle and adopts various travel hacks. It did pay off! The pair is off to greater adventures once Emma finishes her studies.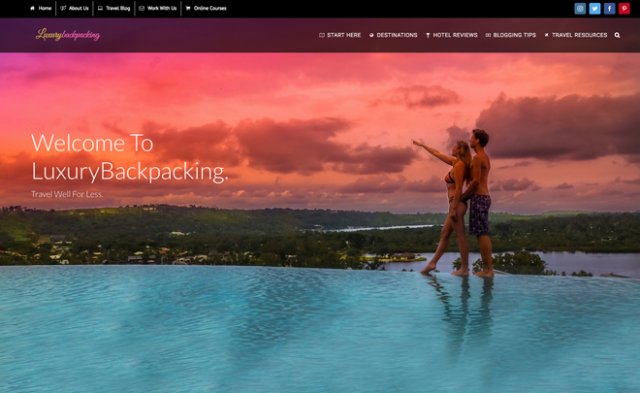 Liz Carlson | https://youngadventuress.com/
As a fan of Tolkien's work, Liz Carlson truly lives up to the quote "Not all those who wander are lost." Her travels have taken her jet-setting to Europe and Middle East, with more travel invites coming in as we speak. But with so many adventures in her life, for example swaying to groovy songs at discotecas among many things, one might think Liz Carlson is your typical extrovert. One of the many surprising things about her is that she is a homebody who is just curious to explore the beauty (the good and bad) of the world.  What is one of her life teachings? Travel alone. For her, it helps mould you into a better version of yourself.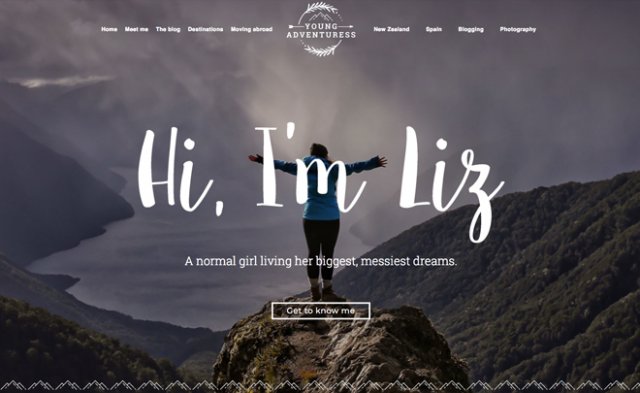 Daniel James | https://www.danflyingsolo.com/
With his videos and photographs being featured in National Geographic, you are assured that each of Dan's post is truly worth-while (and envy-worthy too!). Dan likes to travel solo, hence his site's name. With a technical eye for design, Dan easily makes travelling work for him. A fellow ice-cream lover, Dan has travelled across the globe with a mission to gain new friends, share his experiences, and support or give time to different communities and causes. And because he loves meeting people and his followers, he lets them choose where his next travel destination is. How cool is that!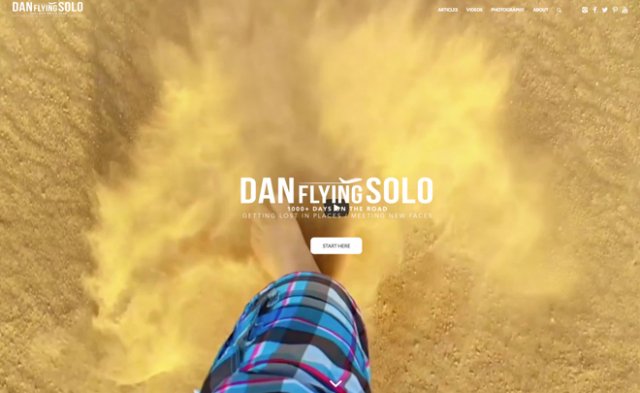 Annika Ziehen| http://www.midnightblueelephant.com/
With a blog name as enchanting as hers, you will find yourself immersed in a treasure throve of interesting escapades and moving stories. Annika is a well-rounded travel blogger, working as photo producer, dabbling in advertising, and of course a writer. Each one of her post would tug a string in your emotions, letting you dwell deeper into a story everyone can relate. And oh, her favourite animal is the majestic giraffe!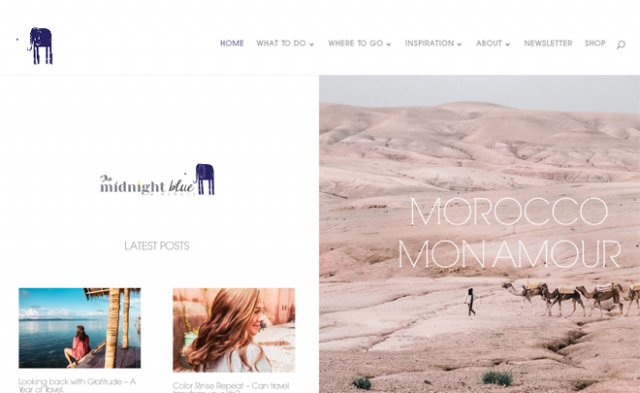 Gloria Atanmo| http://theblogabroad.com/
Her E-book titled, "From Excuses to Excursions: How I Started Traveling the World", will inspire you to finally take that leap of faith. With her photos and posts, one will realise that making travelling full-time job is never an easy task but once you get the hang of it, you will realise how the world is the best classroom you'll ever had. If not travelling you will find her writing articles for various publication and media outlets such as The Huffington Post, Thought Catalog, or BuzzFeed.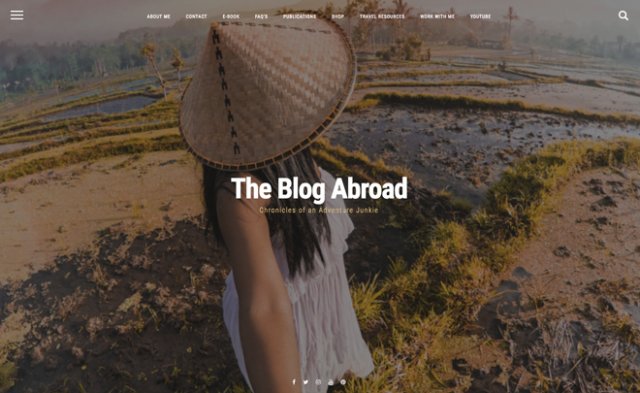 Brooke Saward| http://www.worldofwanderlust.com/
Named by Skyscanner as 'Best Travel Blog' after only a year of launching it, Brooke Saward certainly knows her wanderlust calling. And if it isn't proof enough, her site visits exceeds millions per year! She started her site, World of Wanderlust, in pursuit of her long-time goal: a life well-travelled. Since then, Brooke found more zeal to accomplish more adventures like starting her own bakery and opening up a boutique store. Talk about woman in power!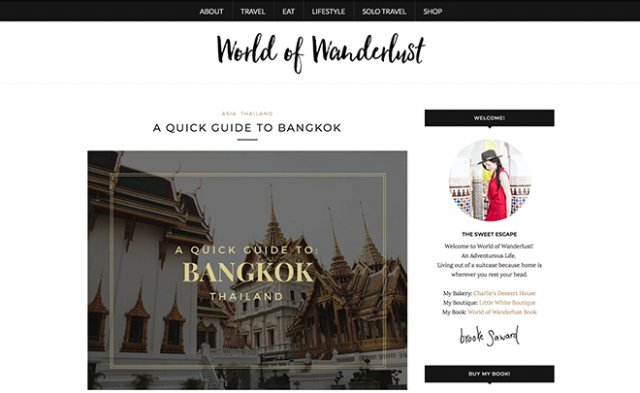 Oneika Raymond| http://www.oneikathetraveller.com/
This self-professed polyglot traveller will never cease to amaze you! After visiting one country to another – for a total of 50 (and more!) countries – she continues to teach and inspire people from across the globe. Having to teach foreign language at different countries, this has equipped Oneika Raymond with a strong sense of authoritative views on how to have a memorable trip in a diverse culture. Gracing several events and symposiums, she was invited to give a keynote address at the 2017 Women in Travel Summit. She is also an ambassador of different global brands.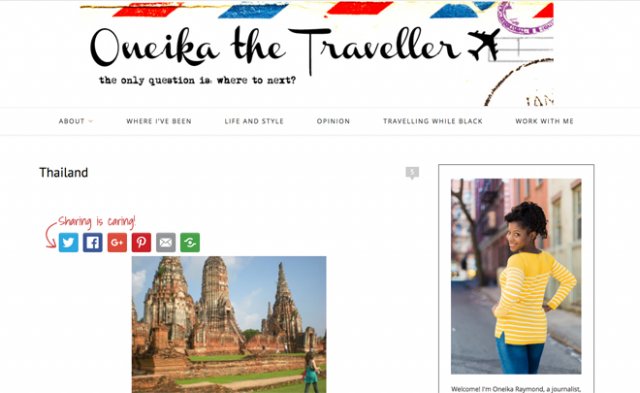 Nick + Hannah | https://saltinourhair.com/
Talk about envy-worthy, dreamy photos! Once you visit their site, you will at awe with each their travels. From just looking at the photos, there is hypnotic allure that makes you want to also go to the same place and take the exact same photo (only if we were blessed with an eye for aesthetic!). Being featured in numerous publications (CNN Travel, New York Observer, Nat Geo Traveler just to name a few) as top bloggers, you will certainly have a sensorial journey just looking at their site!