Koh Samui and Thailand are most popular destinations for tourists in Southeast Asia for various reasons. You can find virtually anything here: great food, luxurious villas, thick jungle, stunning beaches, and renowned luxury hotels.
An island of charm and natural beauty, Koh Samui has lured numerous visitors over the past years. There's something for every budget and interest. In spite of the heavy tourism flow, Thailand maintains its quintessential identity with its distinct history, culture, and carefree people renowned for their smiles.
While some people visit Koh Samui for recreation purposes, others simply wish to relax and unwind. Whether you visit the island for business ventures, experience the local culture or other reasons, Koh Samui has something for everyone.
1. SANTIBURI GOLF AND COUNTRY CLUB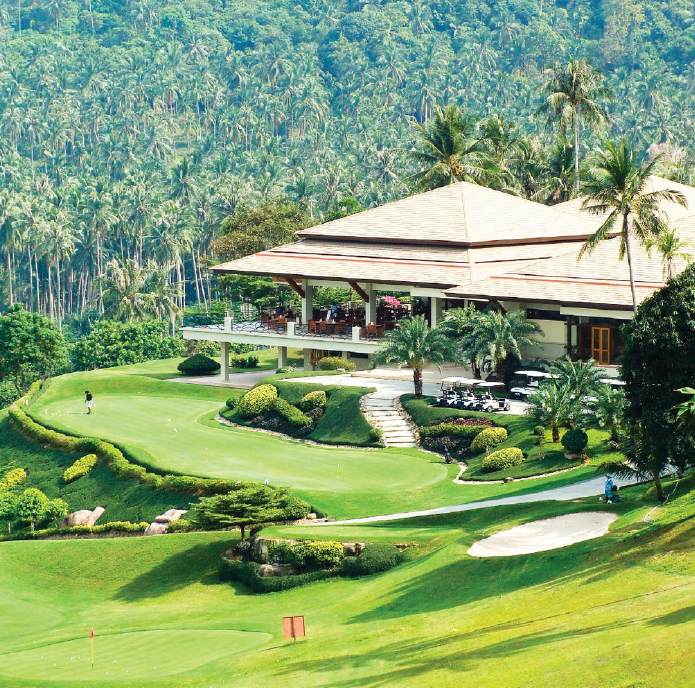 Santiburi Club is one of the most stunning golf courses in Koh Samui. Samujana's guests can enjoy playing golf in a lush setting. Besides a scenic view, golfers can enjoy breathtaking views of the beaches and ocean from virtually every hole.
Santiburi offers a memorable and unique golfing experience in addition to premium facilities.
2. SAMUJANA VILLAS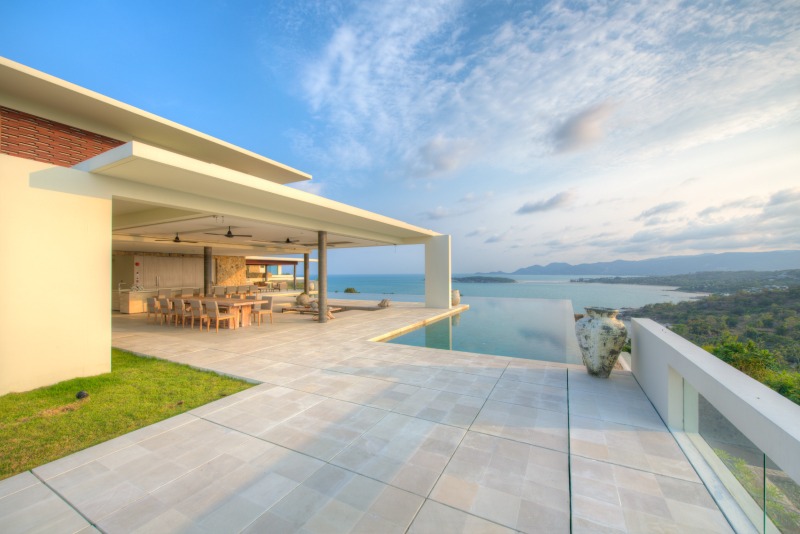 If you're seeking private residences and luxury accommodation, Samujana has everything you need. The exclusive villa estate features luxury villas to rent and spacious homes to purchase, all with breathtaking views and providing tailored experiences and services. The property provides a tropical lifestyle and is the ideal choice for a private holiday.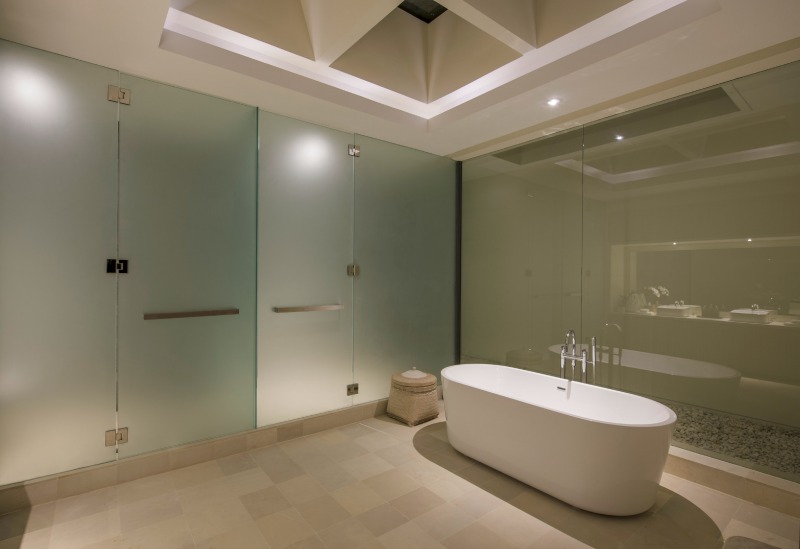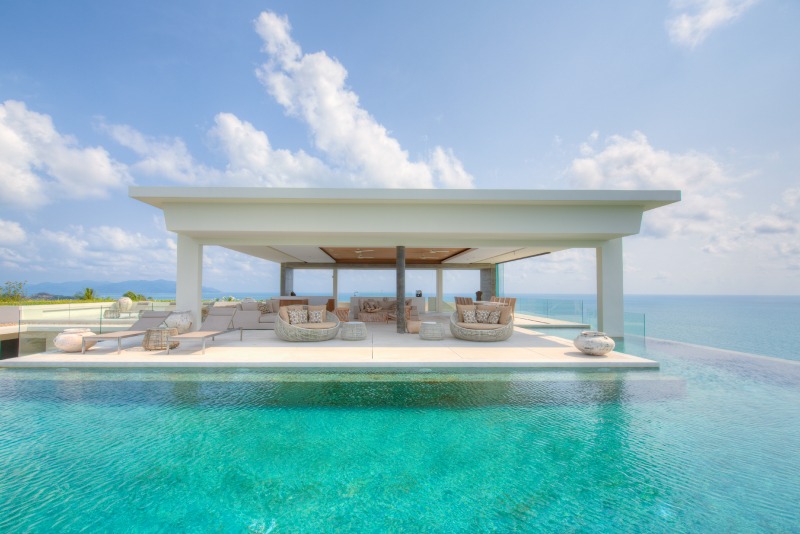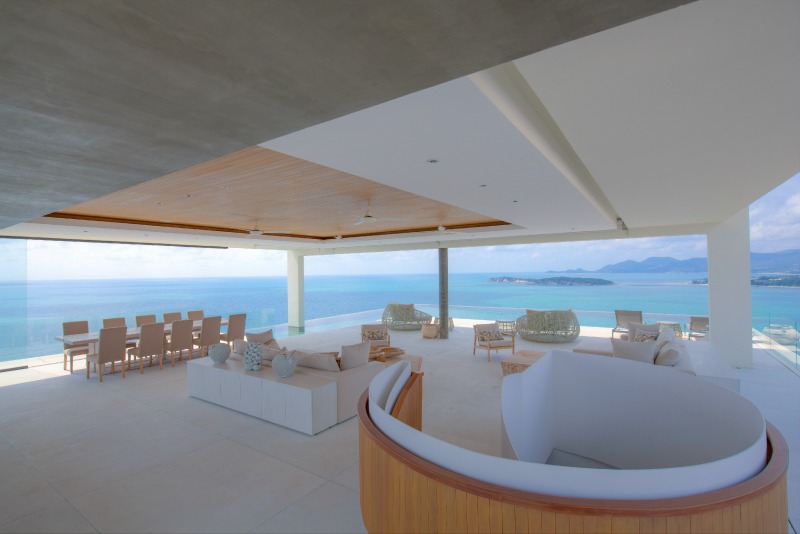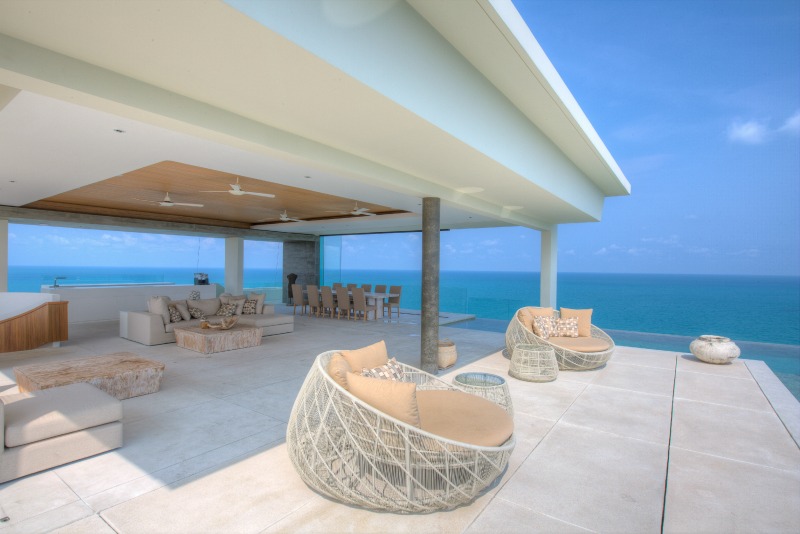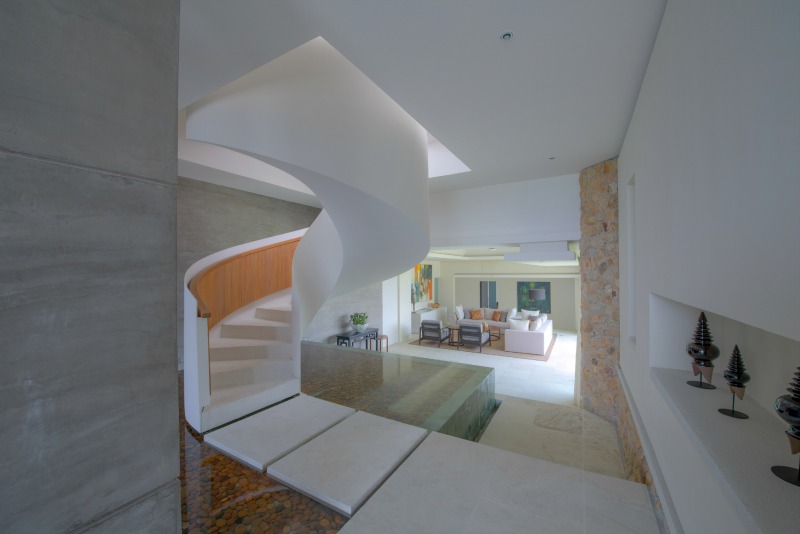 3. ANG THONG NATIONAL MARINE PARK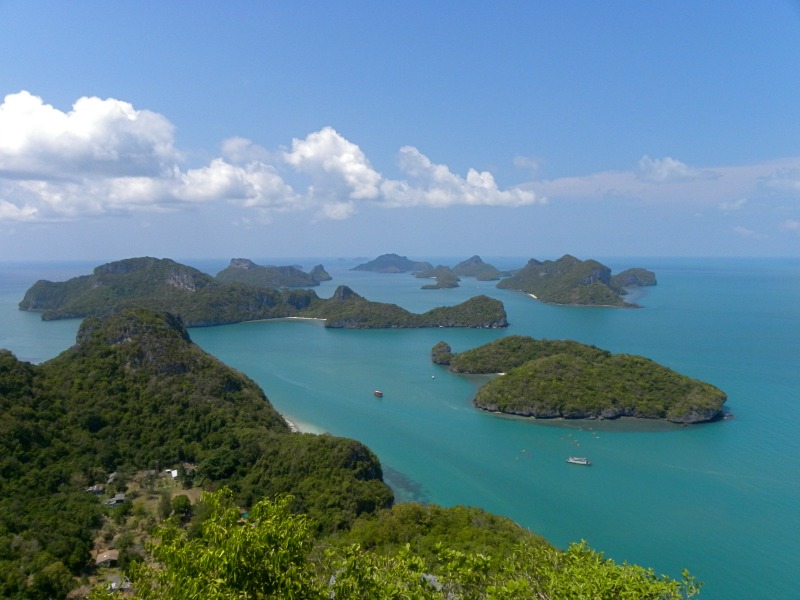 A stunning archipelago of 42 islands, Ang Thong National Marine Park lies northwest of Koh Samui. The park is home to various sea creatures and exotic wildlife. Most of the islands are next to each other, making a spectacular view when you sail around the park. You'll find activities such as snorkeling and kayaking enjoyable.
4. RAILAY BEACH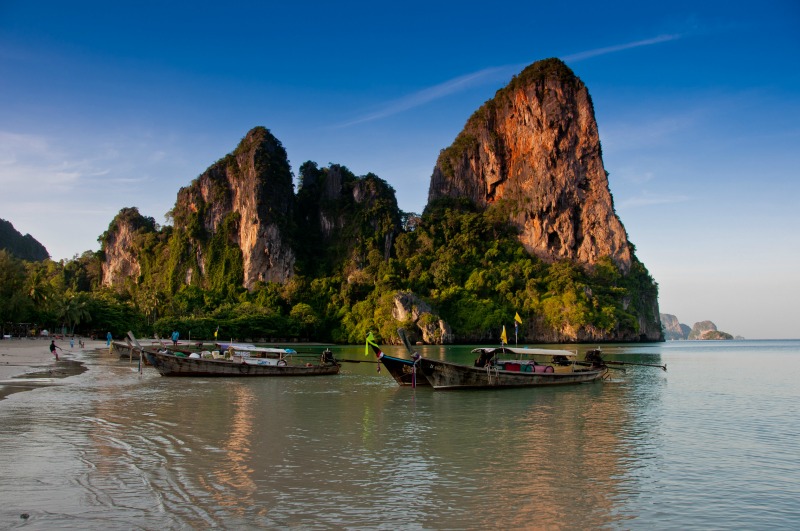 A small peninsula, Railay Beach is accessible only by boat because of the elevated limestone cliffs, which cut mainland access off. Although the cliffs draw rock climbers from different parts of the world, the area is also a popular Thailand attraction owing to its stunning beaches, quiet and serene atmosphere.
5. KOH TAO
Koh Tao, which means Turtle Island, is next to the eastern shore of the Thailand Gulf. Approximately 7000 new divers obtain certification, making it one of the most popular destinations worldwide for learning how to dive. The island's great resorts, secluded bays, and sandy beaches make it a great escape for anyone.
6. KO CHANG ISLAND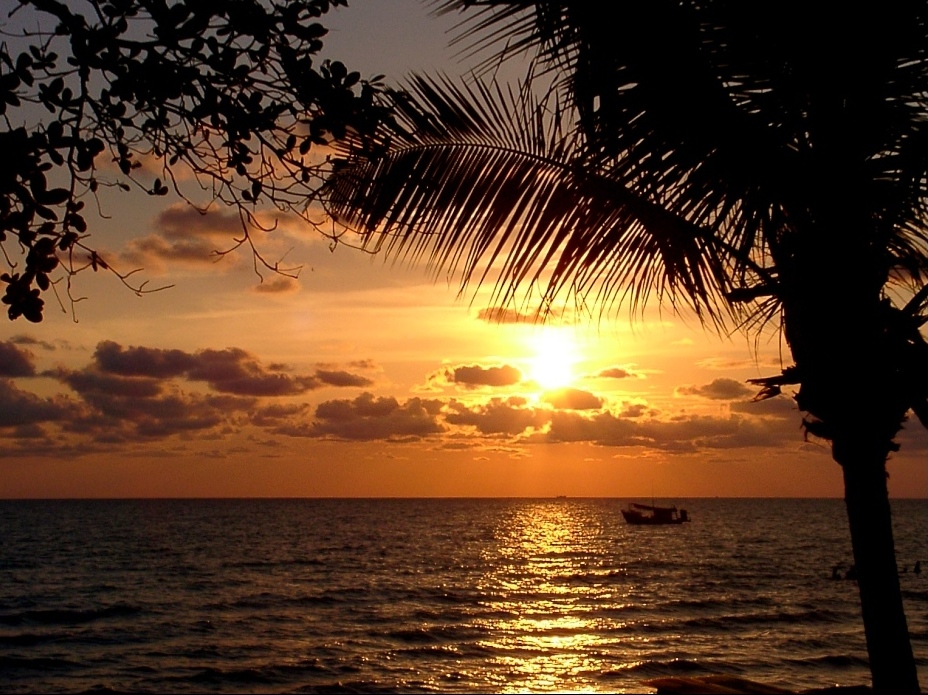 Ko Chang is Thailand's second largest island and one of the most beautiful with numerous waterfalls, rainforests, coral reefs, and sandy beaches. The island also hosts various wildlife including snakes, birds, and several elephants. With its numerous scenic waterfalls, great nightlife, and rich cuisine, the island is one of the most sought-after holiday destinations in Thailand.
7. KO PHI PHI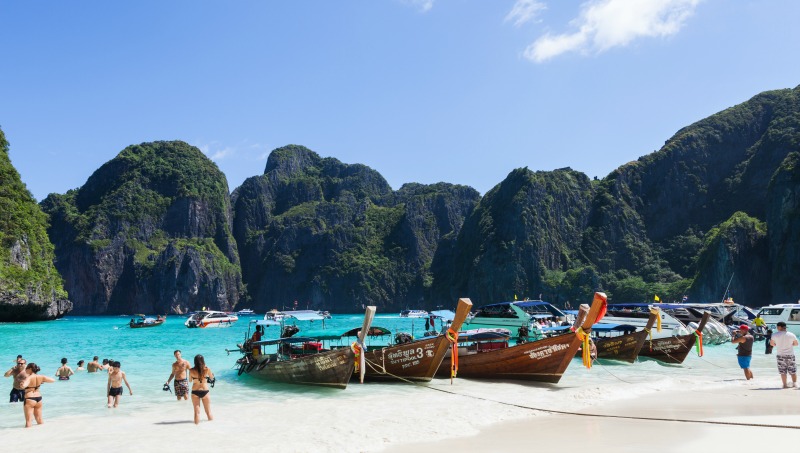 A small archipelago in Southern Thailand, Ko Phi Phi features breathtaking beaches, tranquil waters, striking rock formations, and colorful marine life. In spite of the rising number of tourists on the Phi Phi Islands, the place is still stunning and the neighbouring islands and ocean still spectacular. You can enjoy various activities ranging from sailing to diving.
8. PATONG BEACH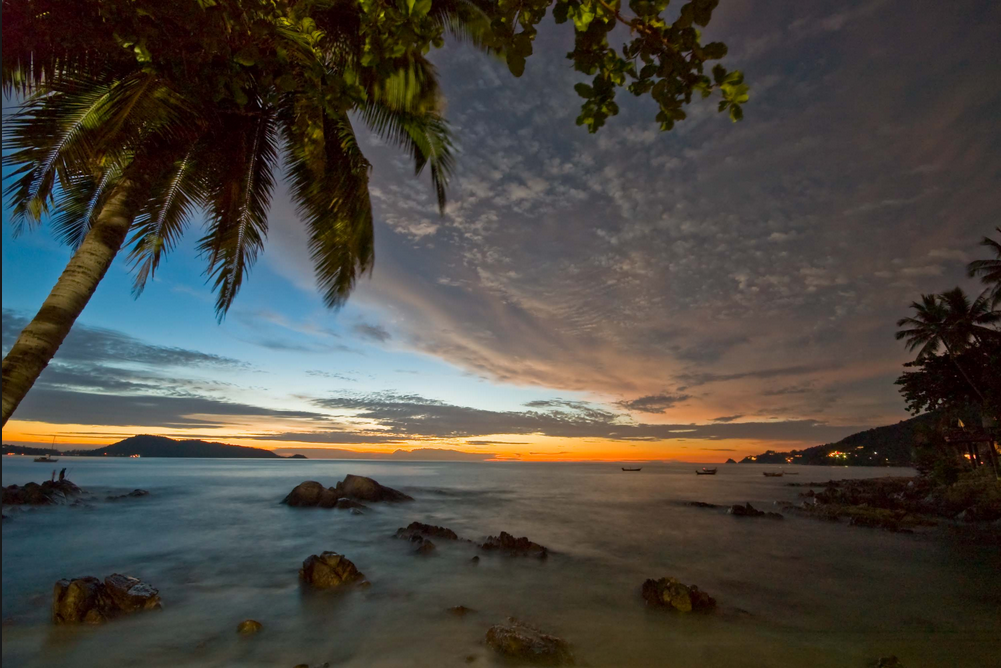 Located on Phuket Island, Patong Beach is a major tourist resort in Phuket. It comprises the core of affordable shopping and Phuket's nightlife on the island. The Beach is an amazing combination of breathtaking white sand and the most concentrated region of restaurants, tourist accommodations, and nightclubs. You can enjoy beach-type activities ranging from beach volleyball to sunbathing throughout the day.
9. KHAO YAI NATIONAL PARK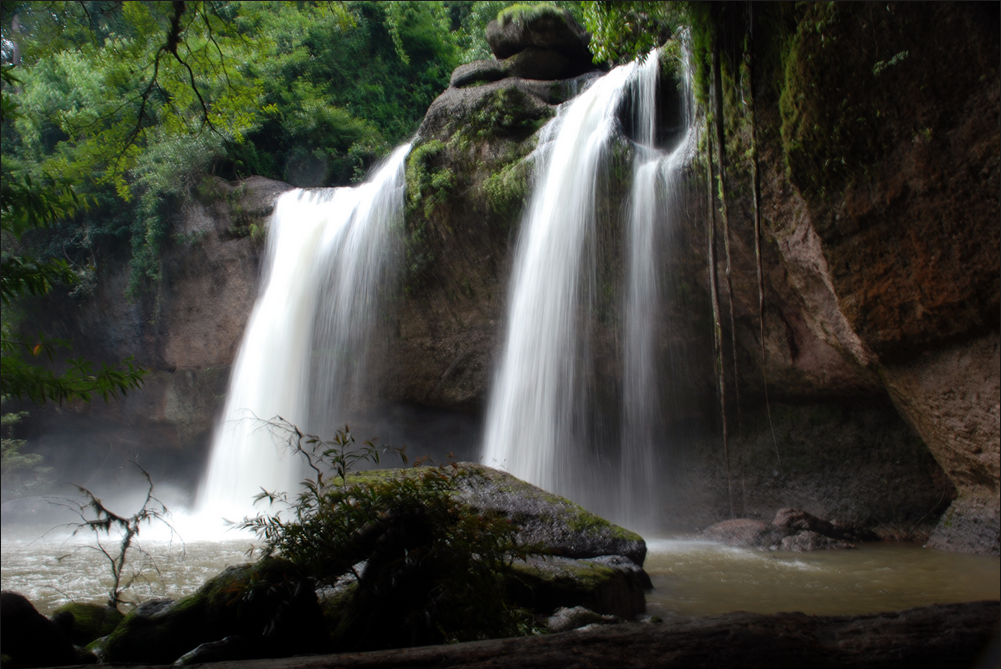 Besides being the most visited and oldest reserve, Khao Yai is one of the greatest parks worldwide. The park is home to a wide range of fauna, flora, and features spectacular scenery. While there, you can enjoy various attractions and activities. Some of the attractions include Khao Yai Shrine where Buddhists stop to pay their respects and the Visitor center that comprises a souvenir shop.
10. DINING IN KOH SAMUI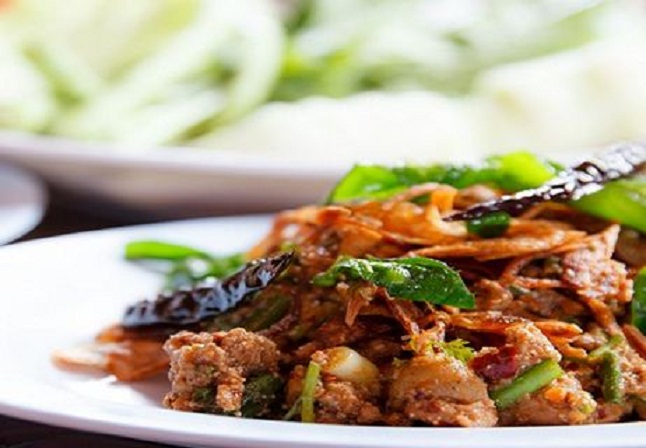 A holiday in Koh Samui is incomplete without trying the varied delectable cuisine. At Samujana, guests enjoy a refreshing breakfast with the option of ordering local delicacies in their villa. You could also have a poolside BBQ in your villa. What better way to entertain family and friends than a great barbecue, which you could do yourself or book a private chef.
11. HIN LAD WATERFALL
Situated on the southern side of Nathon, this is one of Koh Samui's most beautiful islands. Hin Lad Waterfall is an excellent location for travelers who desire a unique experience. You'll also find affordable accommodation options. Visitors mostly flock the site throughout the rainy season when the waterfall becomes more impressive.
12. BOPHUT HILLS GOLF CLUB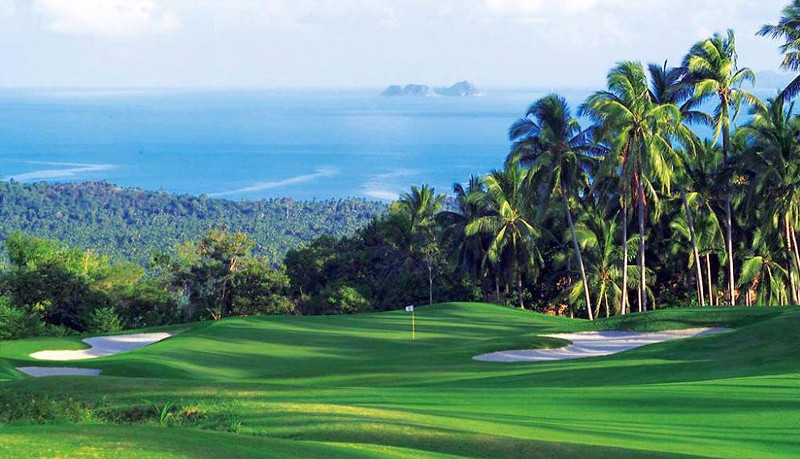 Set in a picturesque and serene location, Bophut Hills Golf Club is the perfect location for enjoying golf. Golfers can relax when playing at the leading golf club. Both experienced and novice players are welcome, and the club has something for every family member. If you are an experienced and skillful golfer seeking a challenge, this is the place to be.
13. WAT SILA NGU
Located in Koh Samui, the popular and beautiful golden Wat Sila Ngu receives numerous locals. Numerous locals believe that the temple is lord Buddha's relic. Therefore, numerous devotees flock the temple. You will find shops and stores selling various local artwork, fabric, and souvenirs. Visitors frequently enjoy the bargain shopping. The convenient location of the temple also makes it popular for tourists.