CHOOSING THE PERFECT WEDDING VENUE
Whether you want to go laidback and low key or really indulge yourself with staff on hand to cater to your every whim, Thailand is the perfect place to get married and honeymoon in.
Throughout the numerous Thai islands, you'll find hospitality that is just not seen in the Western world anymore, coupled with exotic, tropical cuisine and sunsets to die for. The beaches aren't bad either.
The jewel in the Thai wedding venue crown is of course, Koh Samui. The island is a mere 25 km in diameter, but features opportunities for both exploration and relaxation aplenty. Beautiful white sand beaches, crystal clear waters, trekable jungles and numerous hidden waterfalls, Koh Samui is the ideal place to celebrate your wedding.. Along with exquisite manmade features that complement the islands elegance; the high end luxury resorts and hotels that cater for the perfect start to newly married life, the spas where you can easily spend a whole holiday relaxing as newly formed husband and wife and the award winning Koh Samui restaurants who have some of South East Asia's top chefs on the island.
These factors combined help explain the rise in popularity of weddings and honeymoons on the island, and arguably, Koh Samui is the best equipped wedding destination in the whole of Thailand for these romantic celebrations.
Getting married overseas does require special consideration however. An unfamiliar climate, change of culture and logistical factors all need to be dealt with prior to the big day, which is why we have written this guide to help you navigate any potential pitfalls and ensure you have the wedding of your dreams.
THE TIPS – GETTING MARRIED ABROAD IN GENERAL
Know your seasons! – sun, sand and sea are what you expect when looking to have a ceremony in a tropical climate, and everyone has a dream wedding photo in mind of the happy couple with a beautiful sunset in the background commemorating their special moment…this can only happen of course if you are not there in the rainy season. So make sure you check! (for the price conscious however, prices do drop massively when 'out of season', so if you don't mind the risk of being rained on on the big day, and have made suitable provisions for this being the case, paradise for many is not just about the weather but the feel of a place…if this sounds like you then a rainy season wedding could be right up your street.Bang for your buck – one third of British couples cite saving money as the main reason for getting married abroad. The pounds relative strength against its rivals is always a bonus for us Brits, but remember fluctuations do work both ways. Getting married away from home if planned well enough in advance doesn't always have to be as expensive as people would assume, but you must be savvy and remember that not all your guests will feel as excited about the prospect of it as you.A winning combination – an obvious advantage of having a destination wedding, is that you can combine it with the honeymoon at no extra effort and minimal costs. By keeping it out of the school holidays, you give yourself maximum chance of finding a great deal somewhere luxurious at a snippet of what you would be expected to pay at other times of the year.The legal side – always check with the relevant foreign embassy or consulate beforehand, that the marriage will be legally recognised in your home nation. Work out what documentation you need to take with you, and as always when travelling abroad, make a spare copy or two! Common marriage regulations often require the couple to stay in the country for a certain number of days prior to the big day, which isn't too big a deal normally, but it needs to be accounted for in the trip.The fun bit – in general, it is always wise to have some background knowledge of the destination and potential venue beforehand, and what better way to do that, than to visit it yourself! By holidaying there a year or two prior to the big day, you can get a real feel of what the place will be like in person and truly soak in the vibe and atmosphere, which cannot be portrayed through text and pictures.Your guests – for some, although hopefully not many, the idea of travelling abroad to watch someone get married can be seen as a chore or annoyance, and one which will obviously cost a lot more to attend than one in their own country. Without letting other people's feelings get in the way, it is down to the host couple to try and make things as easy as possible for those who are attending. Try to make sure there is accommodation catering for all budgets in the locale and also attempt to take as much of the hassle away from them as possible. It is often also nice to invite those who cannot make it to a gathering to celebrate the occasion with you personally. Budget dictates here, and a meal in a restaurant can be as well received as being invited to a full blown celebratory party. It is the thought that counts.The notice – unlike at home, where guests can shift their schedules for your big day being given around 8-12 weeks' notice, a wedding abroad needs much more warning. Invitations need to be sent out as early as possible and there really is no lower boundary on this. The more time to plan and save, the better for everyone involved. You may think a year is plenty, but what of those savvy guests who have pre-existing holidays booked up already? 18-24months is widely thought to be acceptable invitation etiquette when getting married overseas.
Getting married in Thailand has all of the above to consider before you take into account the different rules, traditions, customs and legalities involved. Read on for more tips about getting married in the country here.
THE TIPS – GETTING MARRIED IN THAILAND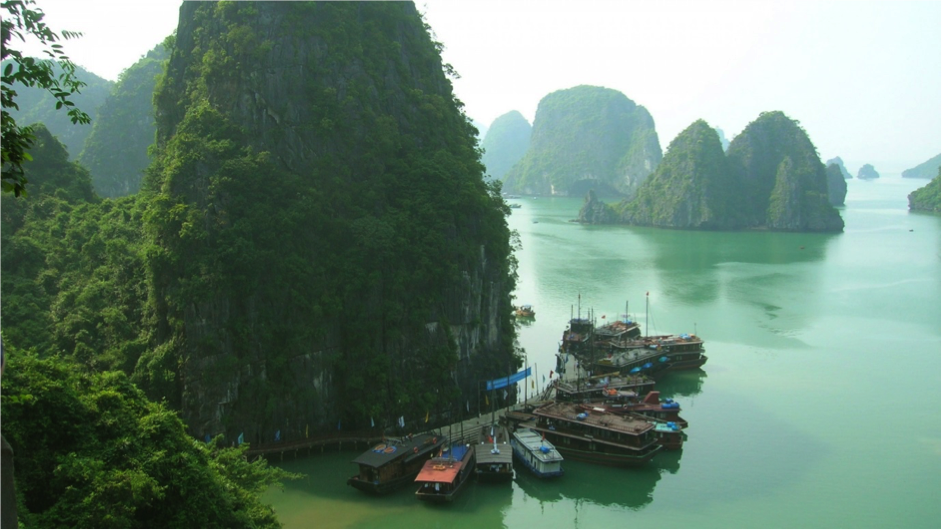 The language – when planning a wedding in Thailand, the most obvious barrier to success is the language. It is hard enough to organise a wedding in your native tongue in your native country, and more often than not, something will not be exactly as you had hoped for. So you can see the problems with attempting to plan one elsewhere. Learning the basics is a common courtesy for any trip abroad, and Thai people are generally very welcoming and hospitable, so you can get away with not speaking the language fluently, however by showing you have made an effort to take part in their culture, you more likely to be looked favourably upon.
Option 1 – Hire a local wedding planner. This takes all the strain and stress out of not quite knowing what you are signing up for or whether your points are being received as fully intended or getting lost in translation. In general, Thai wedding planners are extremely receptive to foreign ideas, and will normally be able to combine the Eastern traditions with the Western expectations without too much hassle. Local planners are generally best for those wanting something a little more out of the ordinary. From traditional Thai temples to yachts, hot air balloons to waterfalls, the wedding planners should be able to cater to all niches. We recommend checking out Thailand Wedding for a whole range of special and differing ideas.
Option 2 – Get married at a resort. Firstly, the word 'resort' may bring up horrible images for any number of Europeans, however Thai resorts are not like that of Benidorm or Magaluf. Koh Samui resorts are 5*+, super exclusive small clusters of luxury villas and apartments set in the most wonderful locations imaginable, often inhabiting their own islands. They do not come cheap, but if you can't indulge a bit on your wedding day, then when can you? The benefit of using a luxury resort for a wedding (apart from the obvious decadence and bliss), is that more often than not, you can get everything else taken care of for you. Minimum stress, maximum relaxation. Essentially, if you choose to go down this route, you pack your bags, hop on a plane, enjoy some time in the sun, get married and enjoy your honeymoon in one go, then reluctantly fly home. Easy!
When to celebrate – peak season for tourists are November – March, where the weather is generally cooler with relatively low humidity. The warmer months, March to May, are ideal for beachfront weddings and outdoor celebrations, but you will be paying top dollar for the privilege. The rainy season spans July – October, so not ideal for nuptials, however if you don't mind having the ceremony indoors, you can take advantage of the cheap prices available, whilst making the most of the exotic paradise you find yourself in.
Legal obligations, 1– a religious ceremony in Thailand by itself does not make you legally married. Under Thai law, all paperwork and legal formalities must be adhered to, which unfortunately for most, means spending some time at your home countries embassy in Bangkok, filing the relevant paperwork and then waiting around until it is confirmed that you have been registered at the District Office (Amphur). This often takes between 3-5 days for completion, so must be planned for.
Legal obligations, 2 – a popular alternative to the above, is to have a low key registry office wedding in your home country, ensuring that everything is legal and binding, before having a blessing or ceremony in Thailand itself. This saves all the hassle involved with waiting around Bangkok for a few days, and leaves you to enjoy your wedding/honeymoon in peace.
If a wedding in Thailand sounds like it could be for you, then take a look into the wedding packages available on our website and let your mind wander to what your dream wedding day could be… with a luxury wedding in Koh Samui! We hope to see you soon.