Whether you want to explore long lost shipwrecks or witness up close the cornucopia of differing, varying and constantly changing shades of coral and sea life, scuba diving is the best way of exploring the underwater kingdom. Thailand is world renowned for its incredible beaches, but what maybe slips by a few people is the wide array of scuba sites and world class dive spots all nestled within a few kilometres of the countries shoreline.
Most of the top scuba destinations in Thailand lie to the West of the country, on the Andaman Sea, with the pick of the bunch coming from the simply marvellous Similan Islands. This chain of 9 small islands represent all that is good about the world of scuba diving. Each island has a slightly different slant on what it feels a diver should encounter there, with one of the most breath-taking things being the huge, granite rocks that lay dormant on the sea bed that make for an incredible site, covered in coral of all shapes and colours.
Slightly north of these lay the Surin Islands, which although less well known than its southern neighbour, can lay claim to a truly world class dive site in Richelieu Rock, which is ranked as the best spot for diving with whale sharks in Thailand. Manta rays, giant groupers and barracudas can also be expected to make an appearance at this spot.
To get the most from both of these locations, as well as the hundreds of other smaller islands in the vicinity, it is highly recommended to take 'liveaboard' trips, where you stay on a boat for anything between 3-14 nights which allows you to reach the more remote dive spots and take your time whilst you are there. You can also however, take day trips from Khao Lak or even Phuket, which of course cost a lot less than liveaboards, but you are travelling around 45 and 90 KM respectively over sea before even reaching the dive spots which can take some of the fun out of it. If that is all you have the budget for though, we say any time spent here is time well spent, so do consider it.
Whilst remaining in the Andaman, options slightly closer to shore include Koh Lanta, Koh Phi Phi and the Phuket Islands where there is no need to stay overnight at sea in order to explore the plethora of underwater delights. Koh Lanta, in particular Hin Daeng, is an incredible site, famous for its giant manta rays as well as its reef sharks, which must rank highly on any novice divers checklist of things to see whilst under water.
Over to the east, and in the Gulf of Thailand lies the holy grail of scuba diving education in South East Asia, if not the world – Koh Tao. Great dive spots, coupled with very cheap rates of tuition make Koh Tao unbelievably appealing for novices looking to pass their PADI or SSI (the two main international diving schools) open water courses, which are certifications recognised worldwide enabling the user to dive with a buddy free of professional supervision. As well, experienced divers visit the island to attempt to go pro and become actual divemasters, for many of the same reasons.
Koh Tao has over 50 dive shops on the island, which naturally ensures prices remain competitive throughout the year. For beginners, a PADI course will cost around 9500 Thai Baht ($270) including three nights' accommodation, with the SSI one costing slightly less. PADI have more schools worldwide and it better known, hence the higher costs, however you will be diving the same sites and seeing the same fish, so we would advise to just go with a teacher who you feel comfortable learning from.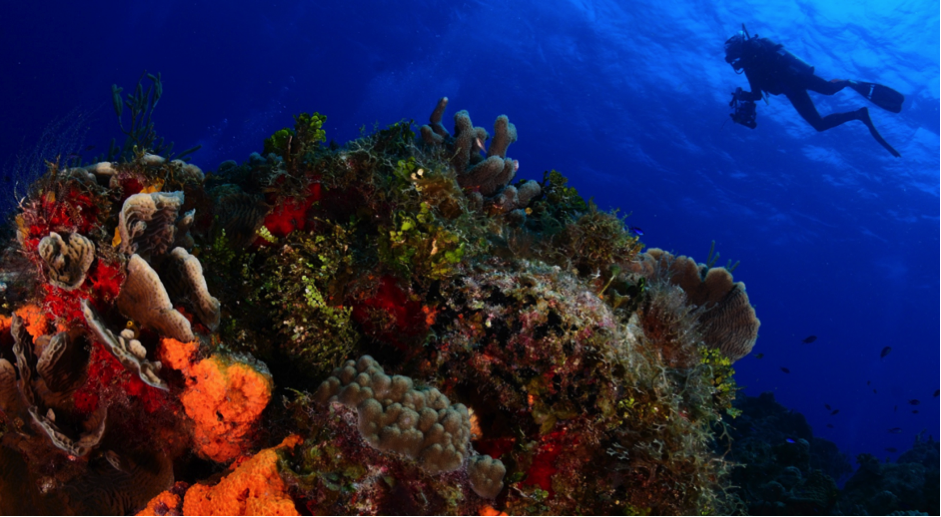 Located nearby lies Koh Samui, another island paradise. Whilst you most definitely can dive here, more often than not, local companies and luxury villa resorts will charter excursions to visit the more prosperous diving conditions in Koh Tao to take advantage of the diving paradise on its doorstep.
THE BEST TIME TO DIVE IN THAILAND
There are two main diving zones in Thailand as previously mentioned; the Andaman Sea in the west, and the Gulf of Thailand in the east. Each coasts' conditions vary with the seasons.
In the Andaman, the weather is mostly hot and humid year long, with air and water temperatures averaging in the high twenties. The rainy season runs from May thru November, with the heavy downpours hitting between the months of June and October. The rest of the year is generally hot and dry, with high tourist season between November and April.