A desire for lifestyle change, a long awaited chance to improve life quality, change the pace, or the discovery of new ventures may drive a move to this destination. Major attractions to the Thai lifestyle include the exotic culture, delectable cuisine, and tropical climate.
It is reassuring to know that a diverse expat community exists in Thailand; the community comprises retirees, students, business owners, and teachers.
Expect an interesting lifestyle in a pleasant climate. Whatever your motivation for relocating, here are essential elements of living in Thailand.
LIVING COST
Living cost in Thailand is relatively cheap; this is a major attraction for foreigners. In comparison with Europe, the United States, and other countries, life here is affordable. When it comes to owning a luxury property in Thailand, location is crucial, and property cost will vary considerably depending on where you wish to reside. In spite of this, rent is typically cheap compared to western nations.
If you are seeking unique luxurious villas for rent accompanied by exceptional facilities, Samujana is the place to be. Owning a villa in Samujana offers numerous benefits such as professional villa and estate management offering exemplary services from committed staff.
You can also expect secure legal proprietorship with either leasehold or freehold options available. Located in Koh Samui, the exclusive estate offers you the opportunity to escape the mundane intricacies of life.
The estate is minutes away from the International Airport and the spectacular beaches of Chaweng and Choeng Mon.
THAI FOOD
Few will argue that the food here is delicious. However, if your exposure is merely restricted to restaurants back home, you'll be surprised.
Here, the food is not only better but also offers more variety. I've also discovered how affordable the food is. You will easily get favorites for instance curry and pat- thai. However, you will also discover the amazing choice of noodles, snacks, and salads.
Restaurants are a favorite for most of us. If you enjoy Thai food, this destination will be a foodie paradise. You can enjoy many varied dishes that simply aren't available back home. You could also take cooking classes and learn how to prepare those dishes at an affordable cost.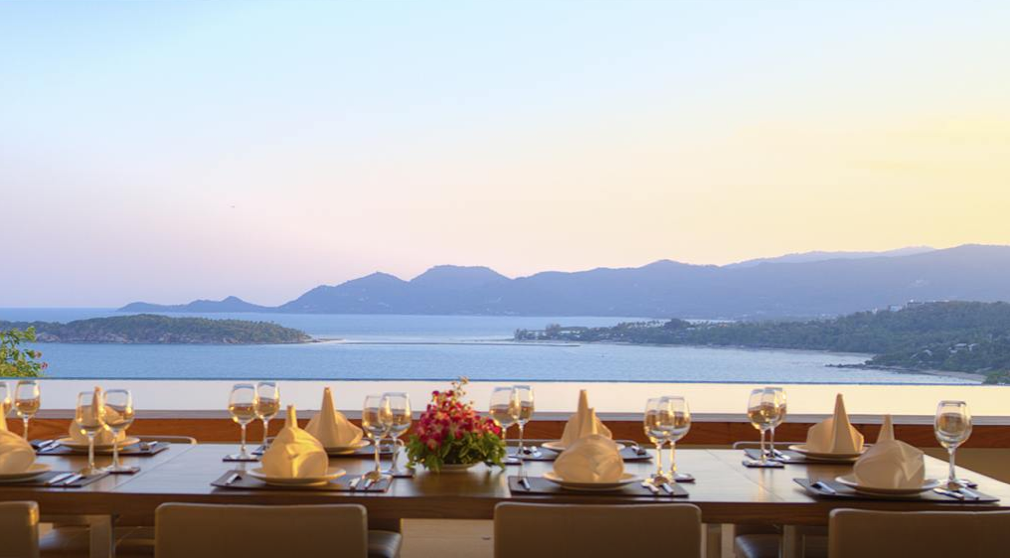 At Samujana, you don't have to worry about stuffy restaurants. You can simply order local delicacies in your villa or sample some of the finest eateries and restaurants in Samui. Your villa is also an ideal setting for BBQs, which are great for entertaining family and friends.
The cost of Western food is at par with the cost in the West. While wine is very costly, you can purchase local spirits and beer at a low cost. Thai food is gradually becoming a global favorite.
You'll discover that the various flavors cater to numerous tastes; bitter, spicy, salty, and sweet. The flavors of every Thai dish originate mostly from fresh herbs, making Thai food very healthy.
Eating here is a social affair; people seldom eat alone. Meals typically comprise numerous communal dishes placed at the center of the table. I also discovered that few Thais are vegetarian and nearly every Thai dish incorporates fish sauce.
I especially enjoy rat-naa (fried noodles) and khao-pat (fried rice). If you're a strict vegetarian, ensure you inform the cook. While here, I try to get the most out of the drinks and food of Thailand.
LEISURE & SPORTS
Thailand offers various ways to spend your leisure time. A top golf destination in Asia, Thailand features various world-class golf courses.
You can enjoy playing golf at Santburi Country Club, which provides a lush setting. Here, you'll access comfortable changing rooms and a restaurant that offers a stunning terrace seating. If you are seeking outdoor activities, Samujana offers golfers the opportunity to enjoy magnificent views of the beaches and ocean from virtually every hole.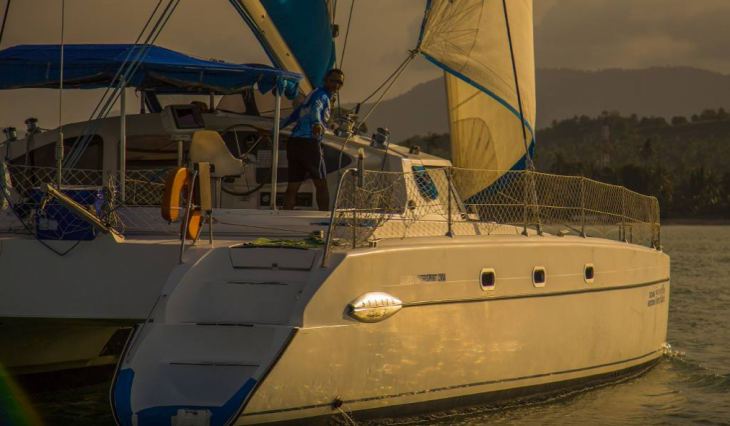 Guests and residence owners at Samujana can also enjoy various water sports such as sailing. You'll discover that Koh Samui is ideal for boat enthusiasts. Thailand is renowned worldwide for its stunning marine environment. Furthermore, the fast growth of the boating industry has facilitated the exploration of the picturesque islands and bays.
Several years back, sailboats dominated the industry in Thailand. However, motor boats have increased in recent years. However, boating and sailing takes place from May-October.
Foreigners with boats must register upon entering the country to avoid issues with Customs and Immigration.
LOCALS
Although tourists may encounter occasional scams or somebody who isn't smiling, the people are friendly, kind, and open. Thais are some of the most pleasant people I've encountered. They are always smiling, happy, helpful, and extremely polite. They'll assist you if you are in trouble and translate on your behalf if you can't speak the local language.
BEACHES
Thailand features some of the best beaches worldwide. I particularly enjoy the fact that you can enjoy warm, clear water, stunning views, and marine life as you snorkel, swim or scuba. However, it can prove challenging when selecting the perfect one owing to numerous choices.
Every beach has its unique personality, so you'll locate the appropriate one. Some of the top beaches include Lamai, which is in Samui. Although Samui beaches tend to be packed, particularly throughout the high season, this spot strikes the ideal balance for those seeking a beautiful scenery, good swimming, and other activities outside the water.
You could also consider Kata Beach located in Southern Phuket. The quieter and more relaxed spot has everything that makes Phuket extremely popular-warm water, palm trees, and beautiful scenery. However, shopping malls and high-rise hotels are unavailable on-site. The beach's waves can be intense throughout the low season, making it a great spot for surfing.
While Thailand poses some challenges for foreigners residing here, the benefits outweigh the drawbacks. Nevertheless, it is essential you familiarize yourself with what to expect before you consider a move.