Thailand: a world of tropical beaches, gorgeous sunsets, and beautiful friendly people. That ought to be enough of a selling point, but it's a shame to stop there if you're looking for the complete experience. Thailand is a country that stretches north and south, encompassing a wide variety of landscapes, cultures, and history.
Visiting Thailand? You'll want to consider these 10 must-experience adventures as part of your itinerary. They're some of the best kept Thailand secrets.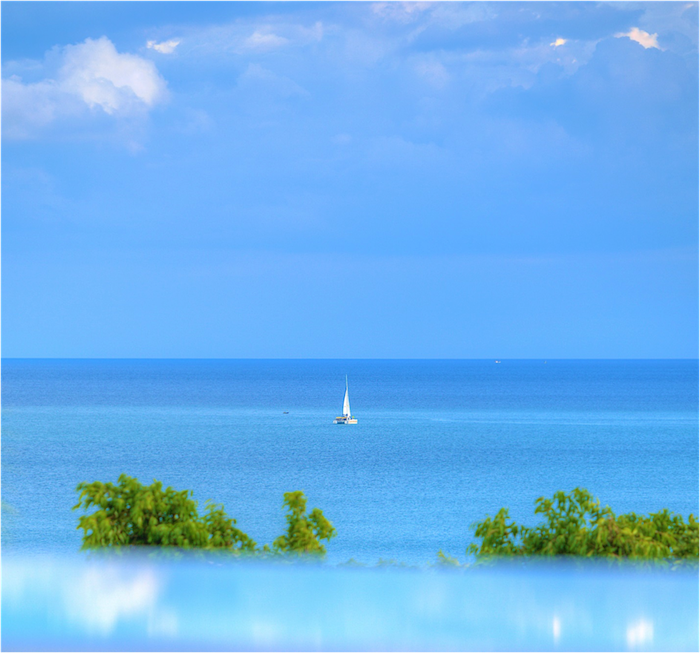 1. THE DELICIOUS FOOD
Thai food has fans all around the world, but until you actually visit Thailand, you're not getting the authentic experience. Trust us, you want the authentic experience.
Thai food is know for being enticingly aromatic, and balancing out sweet, salty, sour and bitter flavors through a meal. Each region of Thailand is known for their own take on this delicate juggling act of contrasting flavors. You'll find that the food you eat in the north will not be the same as what you'll find in the south. This is a great excuse to travel and try everything!
Word of advice: if you don't care for extremely spicy food, always choose a mild option. It'll still have plenty of kick.
2. THE DESERTED BEACHES
Surely the beaches of Thailand aren't a secret. That's why everyone wants to visit, and why Koh Samui is becoming so popular!
Thailand has many beaches, and most tourists visit the beaches that have been developed with delightful resorts and no short of people and action. But there are other beaches, beaches that are off the beaten path.
Koh Nang Yuan, for example, has a gorgeous Y-shaped beach between island, with a zip line stretching across (the world's only zip line between islands, actually). Or Railay which, even though still part of the mainland, is only accessible by boat and leaves you certain that you've found a deserted island. And, of course, Koh Tarutao, a pristine island made famous by the TV show Survivor, or Koh Mak, an island that limits the number of tourists in order to keep the experience pristine.
These are just three out of endless numbers of fantastic beaches off the beaten path. In fact, if you were to ask a seasoned traveler what the best kept secrets of Thailand were, chances are very good you'd get a list of their favorite beaches that are off the beaten path.
3. PRASAT HIN PHIMAI KHMER SHRINE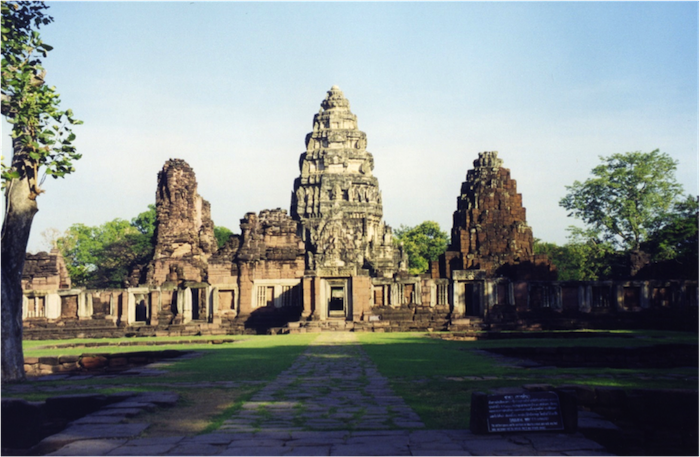 When we think of Khmer culture, most of us naturally drum up an image of Angkor Wat in Cambodia. We picture the towering temple and those around it without realize that there is actually one which is older than Angkor Wat, the Prasat Hin Phimai Khmer Shrine.
Found in Thailand near the small town of Phimai sits a fabulous example of Khmer culture and architecture. If you're a history or architecture buff, you'll want to rent a bike and ride around the temple as well as the rest of the region.
It might be almost impossible to pull yourself away from the excitement of Bangkok or the relaxation of your beach bungalow, but a visit to the Khao Luang Cave is definitely in order if you enjoy visiting shrines and temples.
Located three hours southwest of Bangkok, into Phetchaburi Province, you'll find a cave with a domed "ceiling" pierced with light from a hole in the roof of the cave. There, nestled in the undulating rock is a cleverly hidden temple.
4. HIKING IN THE JUNGLES
Not one for beaches? Perhaps a hike through the rich, green jungles of Thailand are more your style. Though most hikers agree that the best trek through the jungle can be found in northern Thailand, in the Chiang Mai (especially Doi Inthanon National Park) and Chiang Rai region, there is no shortage of jungle elsewhere.
The jungles and national parks in Thailand have basic rules for hikers to follow to protect both the jungle and the hiker. Following the rules (don't mess with the animals!) and staying on the trekking path are the sure route to an amazing experience with nature that you've not had before.
5. THAI ELEPHANTS
The gentle giants of Thailand are not to be missed. There are several places you can view these magnificent creatures. If you're very serious about elephants, the province of Lampang contains the Thai Elephant Conservation Center, which lets some visitors spend a few days or a month helping care for the 50 elephants that are kept and cared for there. You can also learn about how the elephants are trained and the history of the elephant in Thai culture.
6. THE FLOATING MARKETS
Thailand's floating markets are a cultural must-see. Though some of Thailand's waterways have been turned into roads in some cities, you can still find floating markets in operation today. Vendors pack their boat with unique wares or food and ply the waterways selling to people in boats and on the street along the waterway.
The most well-known floating market, about two hours from Bangkok, is Damnoen Saduak. Its popularity has made it perhaps a bit too touristy, however, and if you're looking for authentic Thai food and goods, you're better off locating a market that is less popular.
Khlong Lat Mayom, a floating market located in the south, might be a better option. More relaxed, you'll get a feel for the floating market culture instead of a mad crush of tourists.
7. IMPRESSIVE WATERFALLS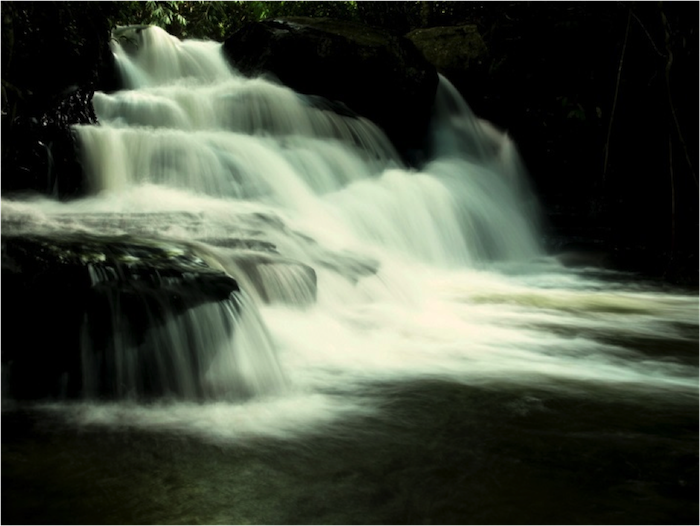 Thailand has no shortage of waterfalls, but some of these naturally occurring features take your breath away.
Thi Lo Su is one of the larger waterfalls in Thailand, and almost impossible to photograph in one shot due to its vast width. It is unique, with the water cascading and breaking into smaller waterfalls, appearing to seep and pour out of the jungle trees. This waterfall is popular among the Thai people.
It's not the only waterfall, however, and not the only type. Perhaps you're more interested in waterfalls that splash down colorful rock, such as Erawan Waterfall, or the staircase Mae Ya Waterfall.
Trang province has the largest waterfall in Thailand, Namtok Ton Te. Water pours from 300-meters above into a pool at the base. And yes, you can go for a swim in that pool.
Koh Samui has waterfalls all its own, and you can hike to see them and make a day of it! If misty and breathtaking waterfalls are your thing, Thailand has plenty to keep you occupied.
8. EXPLORE THE SEA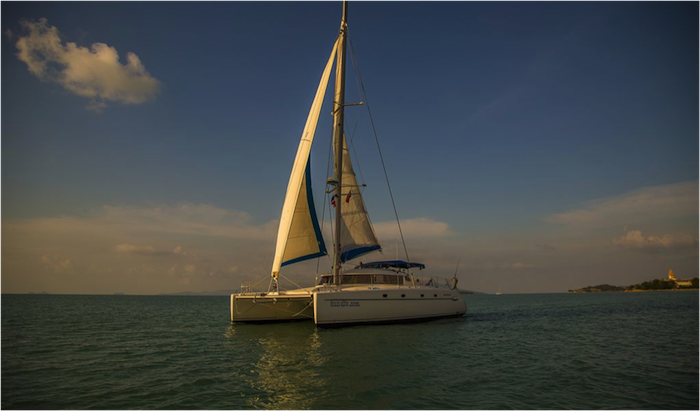 Keeping your head in the water and checking out the sea life might be your idea of a perfect afternoon. If that's the case, Chumphon province has the perfect activity for you: snorkeling.
This province is the narrowest part of the Malay peninsula, and has islands dotting the beach side of it. Koh Tao is the most popular island for snorkeling. Some islands are off limits, however, so be sure to check if snorkeling is allowed.The Similan Islands of Phang Nga province is known for its scuba diving opportunities, if you're a bit more serious about your sea exploration.
Perhaps you're a bit more interested in exploring the sea from above, in a fishing excursion or windsurfing. If sailing and yachts are your thing, Thailand is the perfect place to be. We have four sailing and motorboats, and a 43' catamaran, here at Samujana. They are luxurious, and they are ready to show you the bluest water and sky you've seen.
9. SECRET TUNNELS
Vietnam's Cu Chi Tunnels are more well-known, stretching beneath much of that country and used during the Vietnam War. Thailand has their own version, the Khao Nam Khang Tunnels in Songkhla province.
These tunnels were built by communist rebels in the 1970's, and served a similar purpose as their Vietnam counterpart. A 1,000 meter tunnel, with three levels, is the longest such tunnel in Thailand.
10. CONVENIENCE AND AFFORDABILITY
Thailand is an exotic land with exotic food and people, but what surprises many visitors is the number of people from other countries. In Thailand, you won't feel homesick. Chances are good that you can find a fellow expat to catch up on news from back home if you need to.
The low cost of living makes Thailand a country where you can see and try everything without breaking the bank. In the cities, you'll never go hungry; food vendors are happy to serve you something delicious at an extremely reasonable price, all hours of the day or night. You can travel about, visit the islands, and stay at a beautiful resort or bungalow on the beach for a fraction of what you'd pay in other countries.
And, speaking of traveling about, the transportation inside Thailand is fairly good. You can easily visit the provinces by bus, plane, or train.
START YOUR ADVENTURE ON KOH SAMUI
Beautiful country, beautiful people, and a beautiful time. There is something for everyone in Thailand, and a way to get there and see it. Samujana on Koh Samui makes a great place to start, with a modern airport nearby for coming and going, and plenty of its own enticing adventures here on the island.
It is in Koh Samui that you will find our luxury villas and accommodation, so we know we are slightly biased, however it really is a lovely destination. We might have stopped our list at just ten must-have experiences, but there are so many more. Try the food (and learn the secrets behind Thai cooking!), hit the hiking trails, take in the golf courses, and learn to windsurf from world-class experts.